About Us

- Beyond Meetings and Events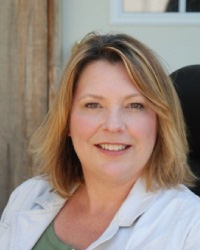 The twenty years Ann Monich has spent in meeting and event planning have taken her around the world and into almost every major industry. After graduating from Ryerson University with a Bachelors of Business Management and a major in Marketing, she was snapped up by the government of Bermuda to organize group travel. Her duties included arranging accommodations, transportation, meals, outings, and performing site-inspections to ensure her travel packages lived up to her own impeccable standards and the high quality organizations had come to expect from her. It was only natural that after years of success, she decided to broaden the scope of her event planning beyond the Bermuda boundaries to bring five-star meeting and event experiences to any business, anywhere in the world. And with that, Beyond Meetings and Events was born.
Under Ann's leadership, Beyond Meetings and Events has blossomed into a leading event planning business and crafted unique and memorable events for organizations ranging from pharmaceutical corporations, to IT and marketing companies, to the automotive industry. Whether it's a major conference, an exclusive event for the VIPs, or an invigorating incentive travel package, Beyond Meetings and Events can handle it all. We combine the enthusiasm of an event planner working with her first client with the experience of an event planner working with her five-hundredth. And when it comes to booking the perfect motivational speaker, planning the ultimate teambuilding exercises, or bailing your CFO out of jail in Cabo San Lucas at four in the morning following what can only be called the greatest retreat in your corporation's history, that's the kind of enthusiasm and experience you want on your side.